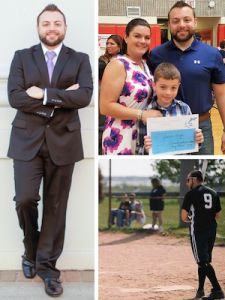 Joshua Trager is the CEO and principal agent of Trager Reznitsky Insurance Group. Having spent six years in the insurance industry, Joshua decided to open his own firm where he could truly put his clients first. This led to the mantra of Trager Insurance Group: Family First. In this way, Joshua is able to put his clients' needs ahead of any corporate desires, finding solutions to their unique situations and crafting solutions that can grow with them throughout their lives.
Joshua graduated from UCONN in 2009 with a Bachelor of Arts degree in Economics. Since then he has worked for three of the top ten insurance companies in the world. Charity and volunteering are very important to Joshua. He gives his time to a variety of charities, notably, the Frank Frumento Foundation, of which he is a board member. The FFF helps to raise money for families hit hard by the high costs of medical care for sick parents or children. He is also involved in the Elm City BNI as their Property and Casualty Insurance representative.
In his free time, Joshua enjoys playing softball and kickball. He lives in South Meriden with his son JJ. He helps coach JJ's baseball team each season imparting his own knowledge of the game to the players.
Joshua is licensed in Property & Casualty; Life, Accident & Health Insurance. He further holds the designations of LUTCF (Life Underwriter Training Council Fellow) and CIC (Certified Insurance Councilor) which require annual updated training.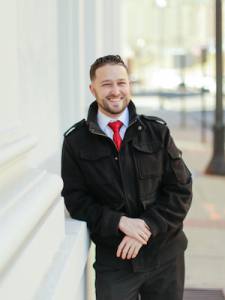 Eugene Reznitsky is the Founding Partner and President of Commercial Lines for Trager Reznitsky Insurance. He and Joshua have been friends for over ten years. When Joshua decided to leave the corporate insurance world to begin his own firm, his last negotiation was that Eugene join him as a partner, which Eugene gladly accepted. In this way, he could take his time with his clients, treating them just as he would a member of his own family.
Eugene graduated from UCONN with a Bachelor of Arts in Economics and a minor in Business. With seven years of experience, he is involved in the Elm City BNI as their Commercial Insurance representative.
Eugene was born in Kiev, Ukraine and is fluent in Russian. He currently lives in Wallingford with his wife, Melissa. Eugene has always preferred staying active, having played Lacrosse and Soccer in high school. He still plays sports and enjoys spending time with family and friends.
Eugene is licensed in Property & Casualty; Life, Accident & Health insurance.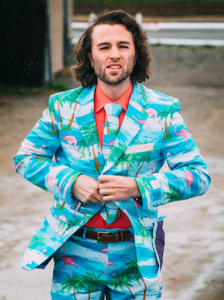 Jonathon Cawley joins the team as our Senior Partner and VP of Brand Development. As a lifelong resident of Hamden, Jon graduated Nichols College with a degree in General Business with concentrations in Marketing, Management, and International Business. Jon's graduation is an achievement in its own because he is the first in his family to do so. He could not have done so without the love and support of his tight knit family. That love and support of family is what led him to Trager Reznitsky Insurance Group, and our motto, Family First.
Jon has over 9 years of Marketing experience, working as both a Marketing Distributer and Marketing Specialist in previous employments. As you can see, Jon isn't afraid to show his personal brand in being different. One thing he strives to do is leave a lasting impression everywhere he goes with everyone he meets. His unique persona brings an extra added flair to the Trager Reznitsky family.
Currently, Jon is involved with the Greater Milford BNI Chapter and is also in a business development group to further help him grow as an individual. He is always eager to learn, especially from others.
When he's not playing softball and kickball in the warmer months, he's enjoying other sports such as flag football and snowboarding in the winter months. In his spare time he likes to hike, cook, travel, and build websites. He's also a big fan of singing and dancing.
Jon is currently licensed in Auto and Home in Personal lines. He also holds three different Foremost Insurance Specialist Designations.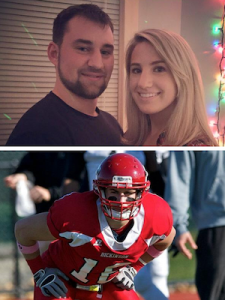 Mike joins us as our Vice President of Personal Lines. A resident of Woodbury, CT and eldest of five siblings, Mike embraces our mantra: Family First. A graduate of The Gunnery, Mike then attended Dickinson College where he graduated with a Bachelor of Science in Biology and a certificate in Health Studies. Mike was a Defensive Back for the Red Devils football team during the four years he attended Dickinson. He served on the Student Senate where he was influential in decisions affecting better student life on campus. To that end, he was a member of The Liberty Cap Society where he guided prospective students around the campus, sharing the rich history and knowledge with them. This led Mike to pursue a career in the Insurance Industry. He uses his experience to guide clients through all of their insurance needs, helping us further our dedication to create portfolios that develop and change with our clients' lives.
Mike is licensed in Property & Casualty; and Life and Accident & Health.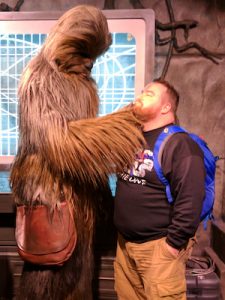 Bryan Payne works as an Account Executive at the agency. Bryan is a graduate of Norwalk High School and currently resides in Wallingford, CT. He comes to us with over five years experience in the insurance industry, having worked for both Geico and State Farm. Our motto: Family First; drew Bryan to our agency where he can treat clients like family, guiding them through each step of the process and building a portfolio that best fits their changing lives.
Bryan is currently licensed in Property & Casualty and Life.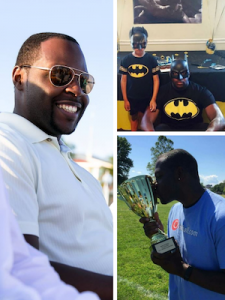 Kyle is an Account Executive for the agency who was born and raised in New Haven, CT, but currently resides in Hamden, CT. Graduating from Southern CT State University with a Bachelor of Arts in Communications, 14+ years of experience in Customer Service, Sales, and Insurance, Kyle comes to us with experience and professional knowledge of his career ahead. Always striving for greatness, his proudest career moment was ending one of his calendar years in the top 5 for New England for marketing/sales which proves he's always working and trying to do better for his clients.
Kyle played all sports growing up, but for the last 9 years he has been playing CLUBWAKA Kickball in Connecticut. CLUBWAKA is a social sports organization for adults that's great for meeting people, having fun, and being involved with the local charities.
Our Motto "Family First" fits right in line with his motto for life, "Treat others how you would want to be treated."
Kyle is currently licensed in Property & Casualty; and Life Insurance.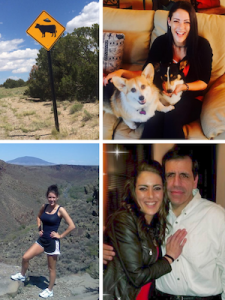 Originally from New Mexico, Brooke came to Ct in 2008 at 17 with the hopes of obtaining the best education and opportunities for success. Brooke originally attended New Fairfield High School prior to Naugatuck Valley Community College to obtain an Associate's in Mathematics & Human Science.
In 2015 she obtained her Property & Casualty Insurance license for the state of Connecticut and by 2016 had also obtained her producer license for Life & Health Insurance, extending to over 30 states with non-resident licenses. Brooke graduated from the Connecticut Real Estate Institute in Stratford and obtained her CT Real Estate Salespersons License for a deeper understanding of the value of Real Estate/Property to our economy, and how it relates to Homeowners Insurance.
With 5 years in the insurance industry working as a Sales Producer for Allstate and State Farm, to becoming the sole agent of a brand-new insurance brokerage start-up, her experience coupled with a strong desire to keep learning has grown her network, reputation, and knowledge exponentially.
With her Father being the only close relative, her coworkers, clients and friends are treated as if they were her own family. Brooke enjoys spending time with her supportive group of friends, and puts great effort into being a part of the Trumbull community in which she currently resides.
Paul Higgins
Paul Higgins joins the Trager Reznitsky family as our Business Insurance Analyst. A native of New Haven, Paul got his start in insurance with his family owned independent claims adjusting business. Eventually, he became more interested in the sales and service side of the insurance business obtained an opportunity as an account executive with a major insurance brokerage.
At various stages of his insurance career he's worked in Chicago, Cincinnati, Washington, DC, and New York insurance markets. Almost all of over thirty years of experience has been with major insurance brokerages including, Frank B. Hall (now, part of Aon Risk Services), Johnson & Higgins (now, part of Marsh & McLennan), and eventually returning and retiring from Aon Risk Services.
Paul has handled a diverse collection of commercial accounts in his career as an account executive, middle market and commercial lines manager. His involvement in servicing commercial accounts, from start-ups to Fortune 1000 companies, at its peak, amounted to over $300 million in annual premium volume.
Paul likes to give back to his community and is a member of his condo board's Finance Committee, responsible for negotiating their insurance needs and serving as a resource when insurance questions or concerns arise. Two years ago he was appointed the Branford Planning and Zoning Commission. In his spare time, he enjoys playing hit and giggle tennis.
Having found retirement a challenge, an opportunity to join the Trager Reznitsky Family was accepted and he, as well as we, are looking forward to adding his commercial insurance knowledge and experience to the Trager Reznitsky team.

Amy Morin
Amy's drive and caring personality is the perfect addition to the Trager Reznitsky Family, she joins us as Senior Operations Manager and Executive Assistant to Joshua. She is also working to complete training and become a licensed in Property & Casualty Insurance.
Amy has an extensive background working with people. She originally graduated in Graphic design and started her family at a young age. Married with 3 children, she then put herself through school to become a Medical Assistant. She worked in Dermatology assisting in surgeries for 15 years. In addition to working and raising her family, she has also run a business in women's health and education for the last 12 years.
In her free time Amy lives a very active lifestyle. She loves to travel to see new places. One of her personal goals is to experience the history of the world in person, rather than reading in books or seeing it on tv. She started running obstacle course races in 2014. Originally starting with small 5K races and working her way up to her largest distance, at 14 miles. Her greatest achievement to date, was completing her first and second Spartan Trifecta in 2018.
Brianna Disbrow
Brianna Disbrow has joined the Trager Reznitsky team as Joshua Trager's Service Coordinator. Brianna grew up in Connecticut her whole life and just bought a house in 2018 as a resident to South Meriden. She has three siblings. Her sister is 21, brother is 18, and has a little sister who is 7. She is always staying busy with family events, whether its sports, parties, or just family time. She graduated with her hairdressing license from Wilcox Technical High School in 2012. She then attended Gateway Community College for a little while. Brianna waitressed for 7 years at Westbrook Lobster, which makes her very personable and has found her way to pursue her license in Personal and Casualty. Brianna likes to take hikes with her two dogs, hang with friends, and travel whenever she gets the opportunity. One of her personal goals is to keep striving and growing to different levels of the insurance field.
Jenna Dean
Jenna Dean is the Administrative Assistant to Michael LoPresti Jr.
Jenna grew up in Connecticut and completed her undergrad with a Biokinetics degree at Bethel University in Minnesota. She was an athlete growing up and throughout college, so teamwork, hardwork and grit has been ingrained in her. Since graduation in 2013, she has followed her passion for fitness and has worked in multiple gyms as a trainer for individuals and groups, as well as managed a gym and wellness center. She thrives in customer service and relations, organization and detail. She is thrilled to be onboard the team as Michael Lopresti's administrative assistant.
Jenna founded a gym in the summer of 2018 called Iron Bond Fitness which is located in Hamden. So when not in the office, she is running the show there full time. In her free time, she enjoys restaurant hopping with friends or adventuring out of state to either hike or find a beach. She also has her sidekick named Cooper who is her 5 year old lab rescue.